According to the German media Süddeutsche Zeitung, citing data from the German Furniture Industry Association (VDM), in the first six months of this year, German furniture imports increased by 23%, of which China's furniture exports to Germany increased by 45%, reaching a level of 1.5 billion euros, China has replaced Poland has become by far the most important country of origin for furniture in Germany. At present, almost one-third of the furniture products imported by Germany come from China. Another 27% of imported products are made in Poland.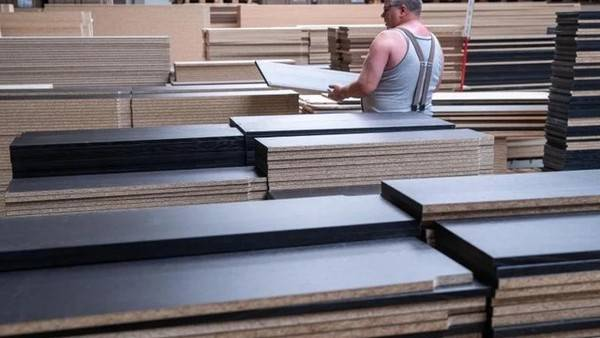 There are three main reasons for the current situation:
Although the sales of the German furniture industry reached 8.4 billion euros in the first half of this year, an increase of 4.3% year-on-year, Germany's release of the blockade was later than most countries in the European Union, so this growth level was due to a 10% increase in EU exports. In fact, Germany was only 1.5 %, the main reason is the second blockade in Germany.
According to VDM estimates, the German furniture industry will not reach the pre-crisis level until the middle of 2023. This year, the industry expects sales to only reach the level of the first year of the crisis.
Because Germany has been locked down for a long time, the German people need to buy desks, office chairs or shelves for home offices quickly. They can only use the Internet and care about high quality and low prices, so Chinese products are favored. According to data from the German e-commerce association bevh, in the second quarter alone, sales of furniture, lamps and decorations on the Internet increased by 27.4%. The increase in office supplies was 22.9%.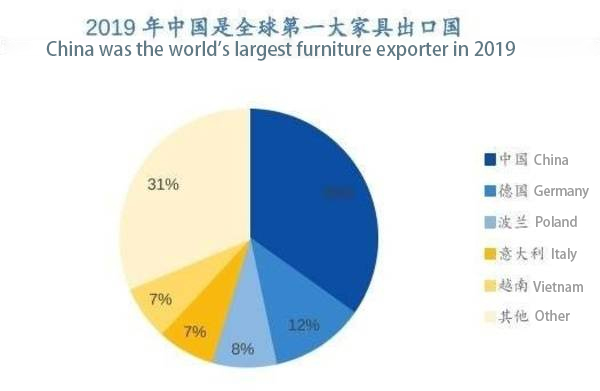 The main reason is that in 2019 before the epidemic, China ranked first with a furniture output value of US$180.9 billion , becoming the main force of furniture production in the Asia-Pacific region. Thanks to China's high-quality development of the furniture industry, among the top ten countries for furniture export in 2019, China still leads and ranks first, accounting for about 35% of the world's total exports.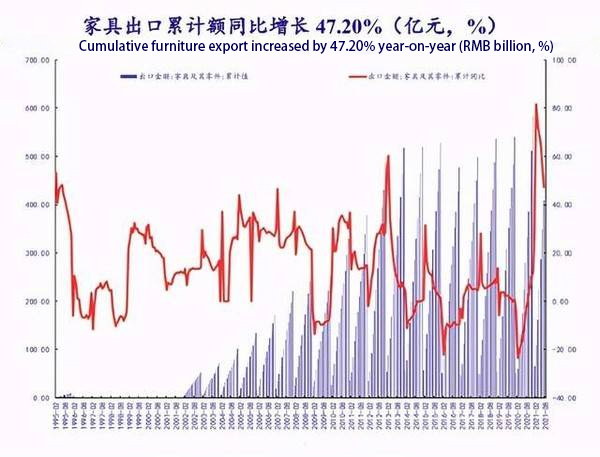 According to data from the General Administration of Customs, my country's furniture exports in 2020 amounted to US$58.4 billion, a year-on-year increase of 11.8%. The overseas furniture manufacturing industry has been affected by the epidemic, and production and supply have been severely affected. In contrast, China has been well controlled by the epidemic. Chinese companies have taken the lead in resuming work and production. The integrity and stability of the industrial chain have highlighted their advantages, and they have gradually accepted orders from Europe, the United States and Japan. From January to July of 2021, the cumulative value of my country's furniture and parts exports reached 40.926 billion U.S. dollars, an increase of 47.20% year-on-year.